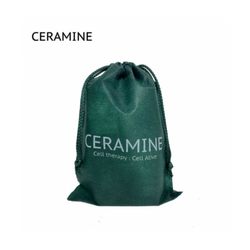 Ceramine
[LIMITED TO FIRST 50 PEOPLE] GREEN TRAVEL POUCH
How to get a free travel pouch
The travel pouch is only available to the first 50 customers who purchase our products.

When you check out, you should add GREEN TRAVEL POUCH to your cart. (We cannot provide a free pouch if you do not include it in your order.)

The travel pouch is limited to one per person (Please add ONE pouch to your order).